Emergency Supplies
Do you have the necessities you need to prepare for a disaster?
Following the recent string of large-scale natural disasters, people have become aware once more of the importance of providing emergency toilets in evacuation shelters.
Hamanetsu is working to deploy emergency toilets far and wide so that people can be safe even in emergencies.
The importance of maintaining toilet environments as understood from past disaster sites
Natural disasters such as earthquakes and heavy rain cannot be avoided. In disaster areas, the deterioration of toilet environments due to water service suspension, power outages, and damage to sewerage has become a matter of grave importance. Since the Kobe earthquake in 1995 gave rise to the phrase "toilet panic", people have taken note of the fact that providing emergency toilets has a great impact toward reducing stress on evacuees, as well as improving hygiene. Efforts are underway in various areas, including improvement of surrounding environments and the creation of a management system for emergency toilets.
Toilet issues during disasters
Various problems arise when flush toilets are made unusable by a disaster. People living in evacuation shelters may harm their health by drinking less water so they have to use the toilet less, and suffer elevated risk of infectious disease due to deteriorating sanitary conditions. Therefore, it is important to prepare the necessary number of toilets that are easy to use even for the elderly, children, and people with disabilities, and manage them so that they can be used hygienically.
Cabinet Office "Guidelines for Securing and Managing Toilets in Evacuation Shelters"
Improving the toilet environment in evacuation shelters is designated as part of evacuation center operation work in the "Guidelines for Evacuation Shelter Operations" prepared by the Cabinet Office of Japan. In the "Guidelines for Securing and Managing Toilets in Evacuation Shelters", there are 48 items to check in the event of a disaster, from securing toilets to taking hygiene measures. This indicates that special considerations must be made when operation evacuation shelters.
"Donto Koi" series, the emergency toilets used across Japan
Hamanetsu's emergency toilets are made with consideration for actual disaster sites, and have been chosen by many public institutions and corporations across Japan. After the Niigata Prefecture Chuetsu Earthquake, the Noto Peninsula Earthquake, and Tohoku Earthquake, our emergency toilets were actually used in many evacuation shelters in the prefectures of Iwate, Miyagi, Ibaraki, and Chiba.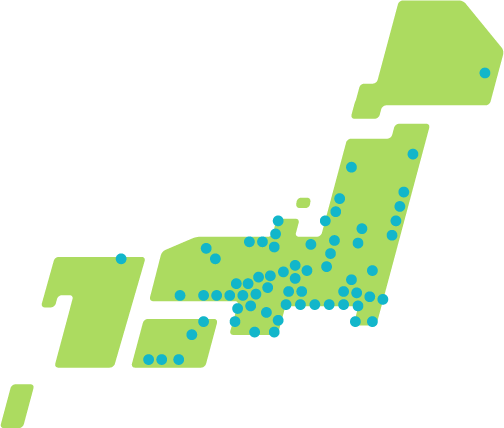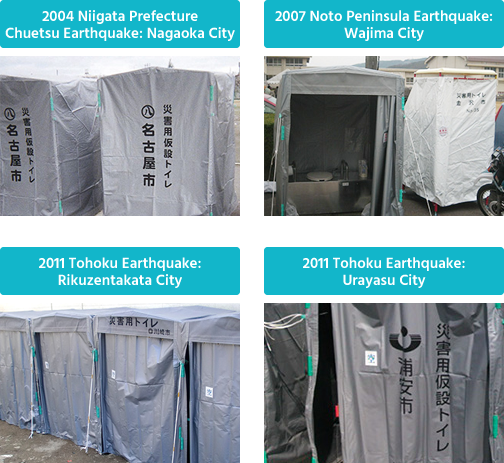 Major Users
Ministry of Health, Labor and Welfare
Ministry of Justice
Tokyo Fire Department
Tokyo Metropolitan Government Building
Chiba Prefectural Government Building
Aichi Prefectural Government Building
Osaka Prefectural Government Building
Hyogo Prefectural Government Building
Sendai City
Ishinomaki City
Higashimatsushima City
Saitama City
Chiba City
Funabashi City
Setagaya City
Minato City
Yokohama City
Kawasaki City
Sagamihara City
Nagano City
Shizuoka City
Nagoya City
Hashima City
Tsu City
Otsu City
Kyoto City
Osaka City
Amagasaki City
*Excerpts, shown in random order. In addition, our toilets have been used in hospitals, private corporations, universities, special elderly nursing homes, neighborhood associations, and volunteer disaster preparedness organizations. Please inquire for details.
Product Lines
Additional Materials