Plastic Lens
Processor Deodorizer
Glad2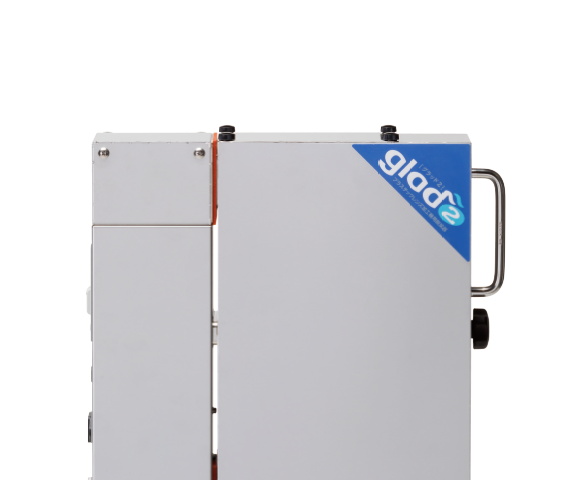 Are you experiencing difficulties with strong odors generated by plastic lens processing for eyeglasses?
Try our lens processor deodorizer, which realizes a deodorization rate of 99
This is the upgraded model of Glad (June 2019). Retains superior deodorization efficiency, with a more compact body. Use it to show consideration for visiting customers, neighboring tenants, and the building owner.
*This rate is measured with the triangle odor bag method.
Applications
Deodorization of plastic lens processing odor in eyeglasses stores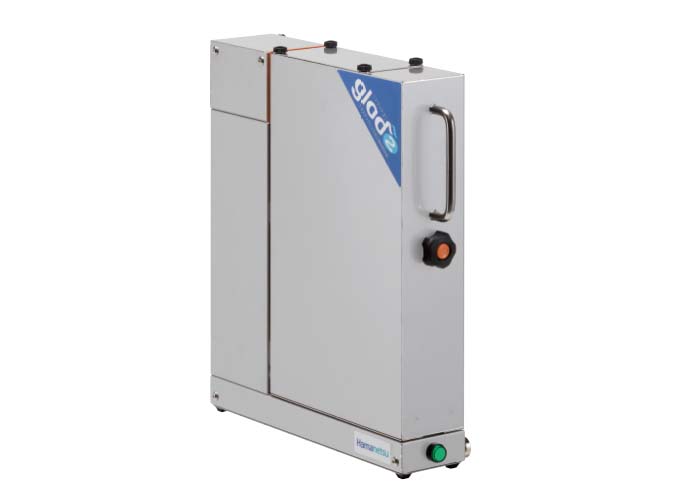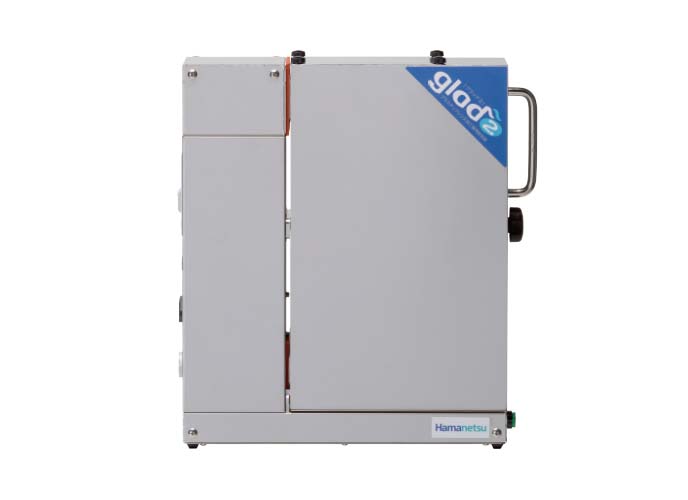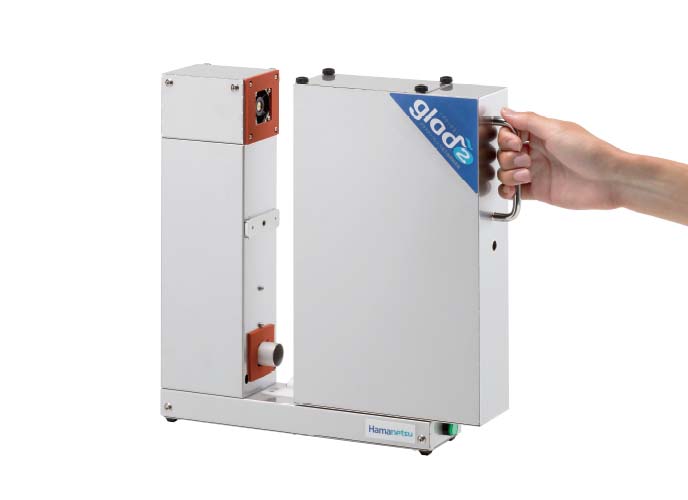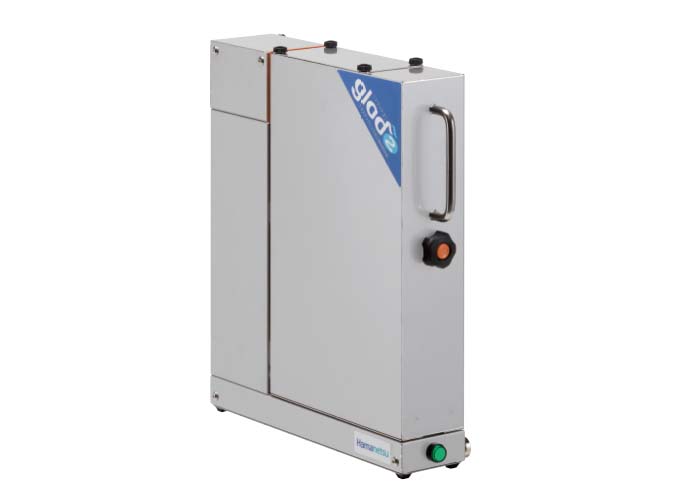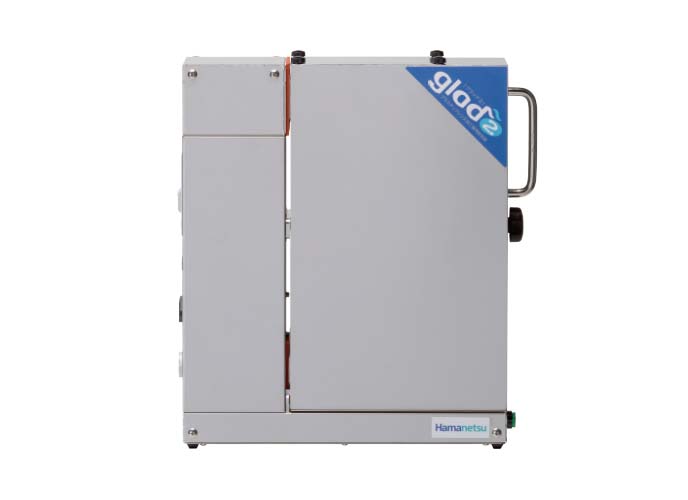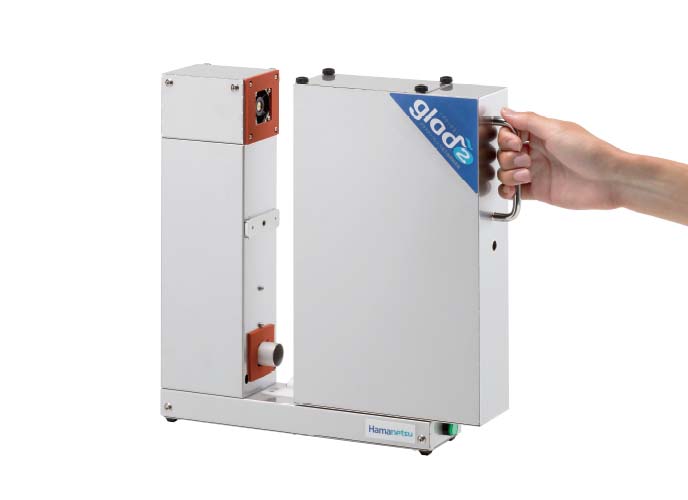 Features of Plastic Lens Processor Deodorizer: Glad2
Removes strong odors
This deodorizer sucks the strong odor produced from grinding plastic lenses, and removes it using our proprietary activated carbon.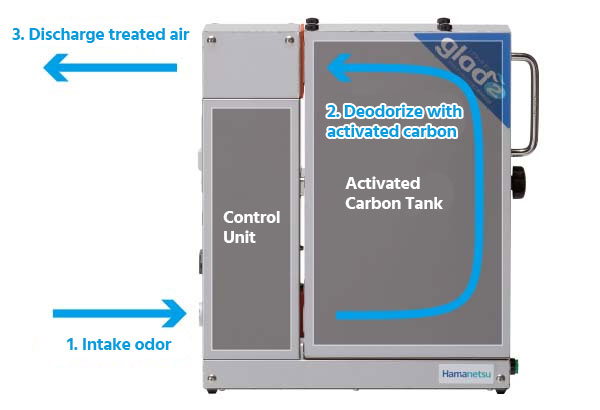 Maintenance is easy
Easily replace consumable parts. Replace the activated carbon every 6 months and the filter every month. *Frequency of replacement varies depending on the number of lenses processed.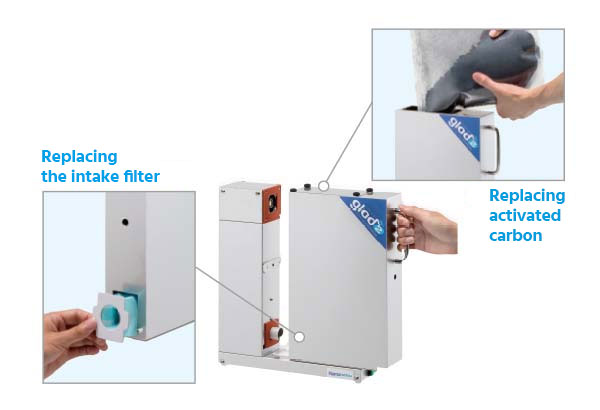 Easy to install, compact design
Made 41% smaller and 35% lighter than our previous product. With our space-saving design, you can install it below or next to the lens processor, so it does not get in the way of processing work.
Simple controls make it easy to use
Flip the control switch attached near the processor to easily turn the deodorizer on and off.
Product Specifications
Glad2
Model:
OZN-3G-GL2
External Dimensions:
W349 × D82 × H383mm (Including projection)
Weight:
Approx. 5.5kg (after filling activated carbon)
Rated Voltage:
AC100V 50/60Hz
Rated Current:
0.3A
Setup / Use Location:
Indoors
Ambient Temperature:
5~35℃
Ambient Humidity:
10~90%RH (No condensation)
Accessories:
Activated carbon, control switch, power cord, intake filter, intake hose, banding band, separator, separator PVC ring, fitting for intake port installation
Maintenance:
Activated carbon (Replace about 1 time per 6 months)
Intake filter (Replace about 1 time per 1 month)
*Frequency of replacement varies depending on the number of lenses processed.
Options / Consumable Products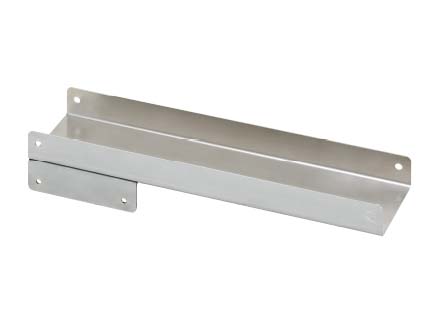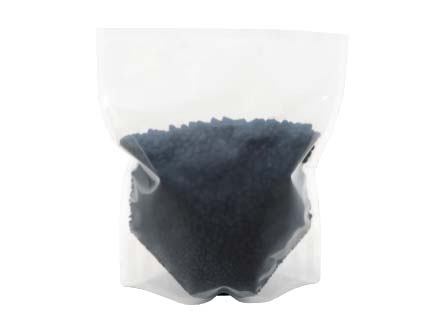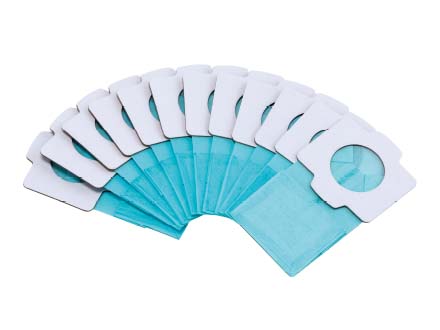 Contact Us