Ozonated Water Generator
Goodbye Kin 20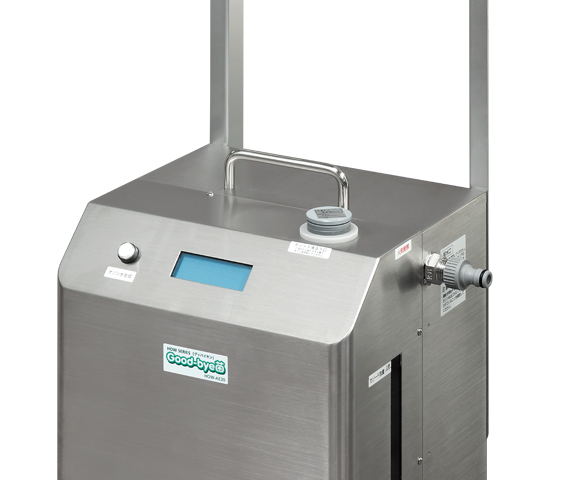 Speedy disinfection and easy cleaning with high concentration ozonated water
Mobile electrolytic ozonated water generator
All you need is tap water and a power outlet to use ozonated water as soon as you open the tap. It is suitable for use in cases with frequent movement, such as floor washing.
Applications
Disinfection cleaning and deodorizing of floors, machinery, equipment, and piping in food factories, as well as human waste chambers and toilets in hospitals and nursing facilities, etc.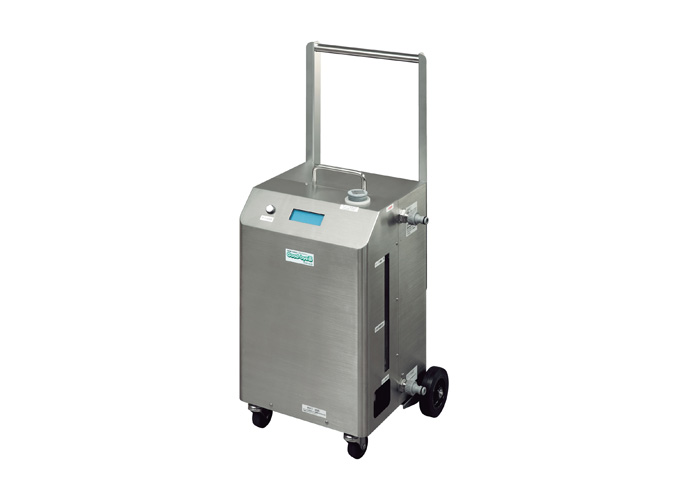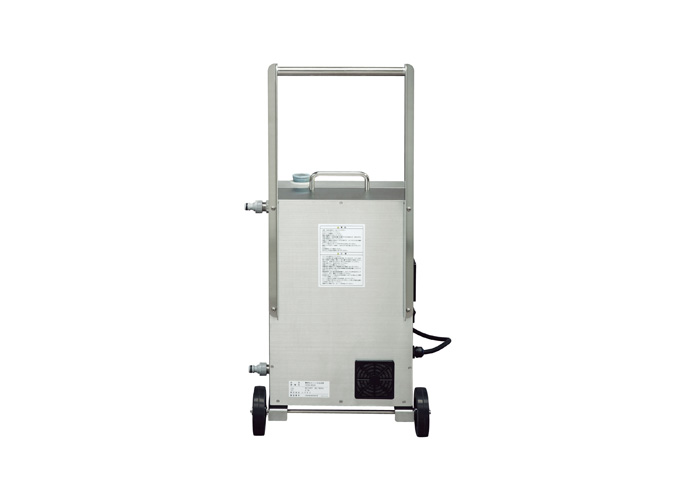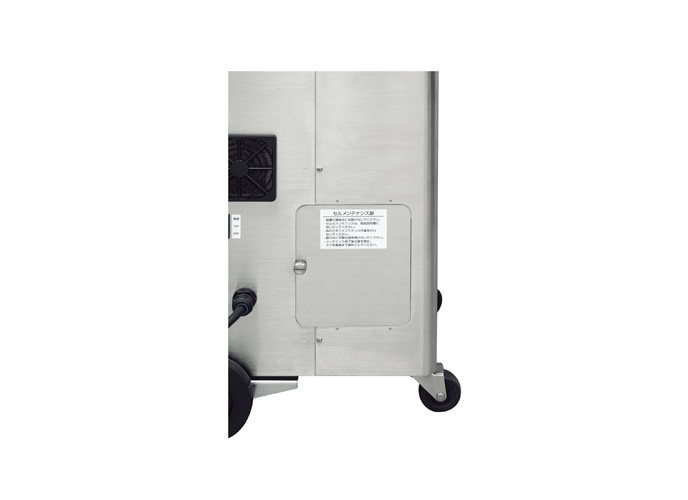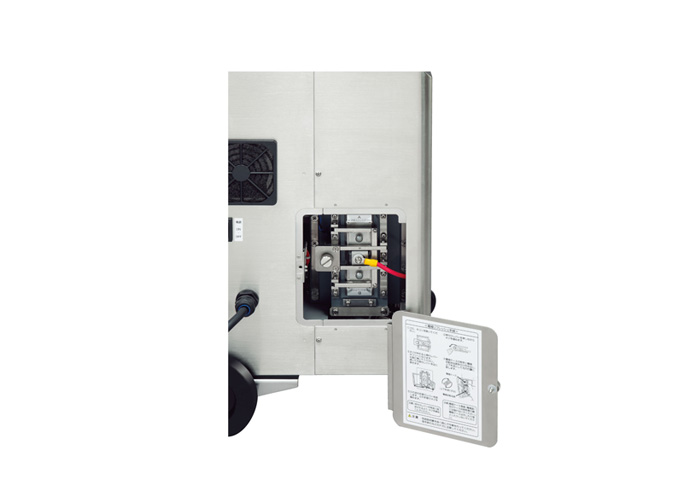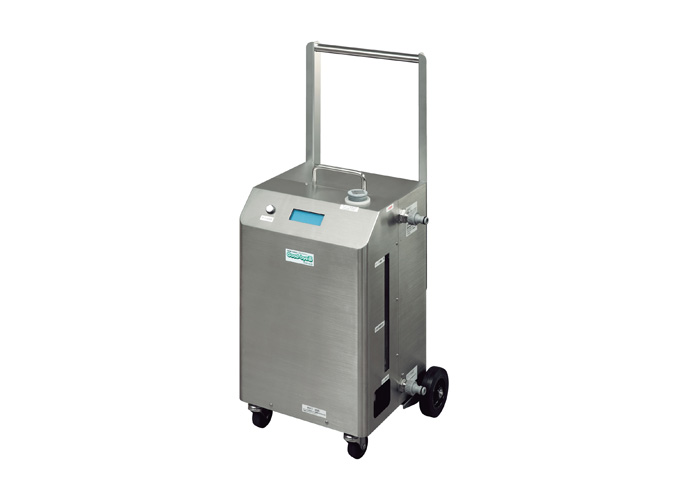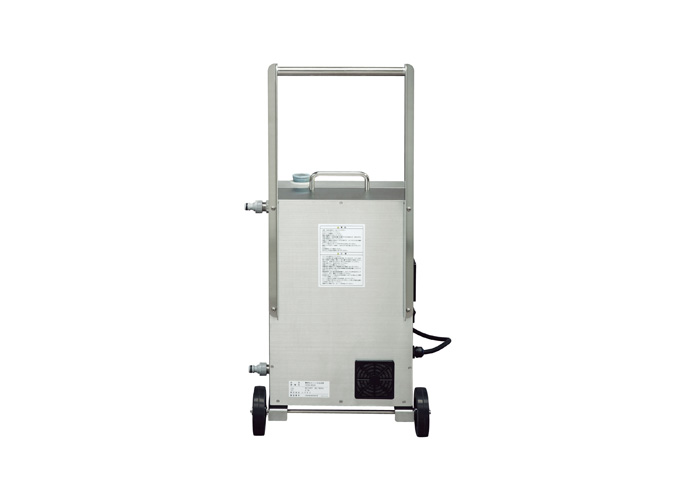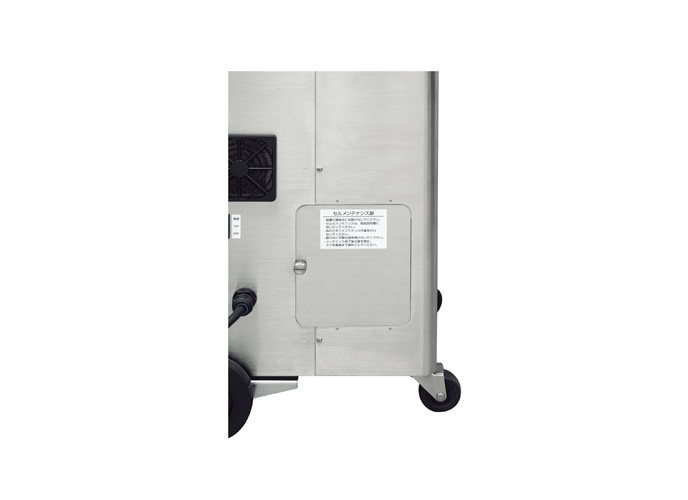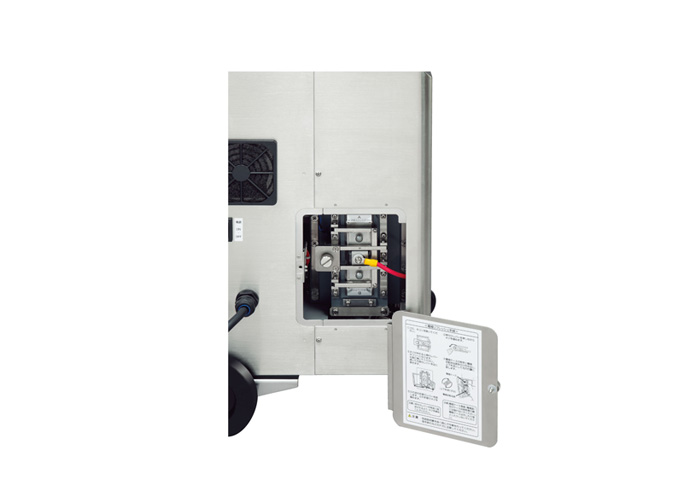 Features of Ozonated Water Generator: Goodbye Kin 20
Utilize the excellent benefits of ozonated water
In general, ozonated water is a powerful oxidizer, which not only has a deodorizing effect, but also a disinfecting effect on viruses and bacteria, including the influenza virus, norovirus, and O-157.
Strong disinfecting effect
Does not make resistant bacteria
No impact on internal tissues
No need for washing or rinsing
Strong deodorizing effect
Excellent freshness retaining effect
Speedy disinfection and easy cleaning with high concentration ozonated water
Goodbye Kin 20 produces ozonated water at a high maximum concentration of 6.0 mg/L, so it can disinfect quickly. Ozonated water is safe because it self-decomposes into oxygen and water. No rinsing is required after use.
Install quickly and disinfect instantly with ozone!
If you have a power source and tap water, all you must do to use ozonated water is turn on the tap. It can turn warm water straight from the tap into ozonated water.
Comes with casters for easy movement
Comes with casters, so it can easily be moved between rooms. It is suitable for use in cases with frequent movement, such as floor washing.
Product Specifications
Goodbye Kin 20
Model:
HOW-AE20
System:
Direct Electrolysis System
External Dimensions (mm):
W380 × D310 × H560mm
(Carry Handle Height: 800 mm)
Weight:
Approx. 20kg (dry weight)
Rated Voltage:
AC100V 50/60Hz
Rated Current:
2.7A(60Hz)
Water Supply:
Tap water or equivalent water (water that is too hard may not be usable)
Supply Water Temperature:
5~35℃
Water Supply Pressure:
0.6MPa or less
Ozonated Water Generation Capacity:
6.0mg/L (At 5L/min, water temperature 15℃)
1.5mg/L (At 20L/min, water temperature 15℃)
Ozonated Water Rate:
5~20L/min
Setup / Use Location:
Indoors
Use Conditions:
No condensation or freezing
Ambient Temperature:
5~35℃
Ambient Humidity:
90% RH or less (no condensation)
Accessories:
Carry handle, water supply hose, outlet hose, supply/outlet plug, tap water port, catholyte, catholyte nozzle, electrode inversion jig, shower nozzle, ozonated water simple concentration meter
Maintenance:
Catholyte Exchange (50 hours each)
Electrode Refreshment (100 hours each)
Regular Maintenance (1,500 hours each) (done by manufacturer)
Options / Consumable Products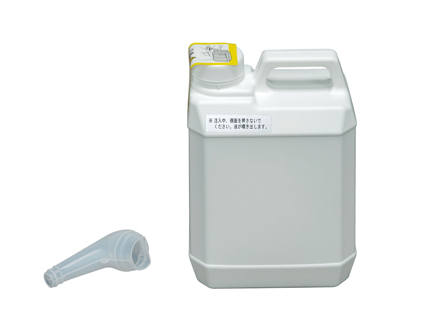 Cases / Contact Us