Ozonated Water Generator
HOW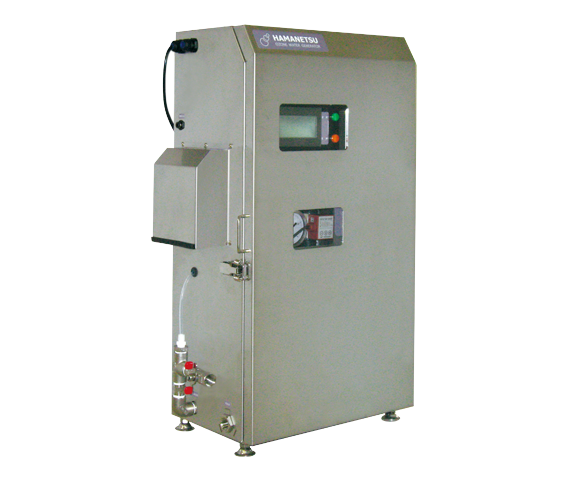 Full scale device useful on site
High concentration, high flow rate ozonated water generator
Produces high concentration, high flow rate ozonated water with our patented complete circulation discharge system. It is suitable for storing ozonated water and using it for a long time.
Applications
Disinfection cleaning and keeping fresh fruits and vegetables; disinfection, cleaning, and deodorizing of floors, processors, sinks, and piping in food processing factories, etc.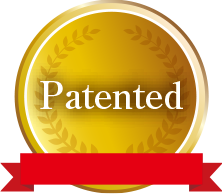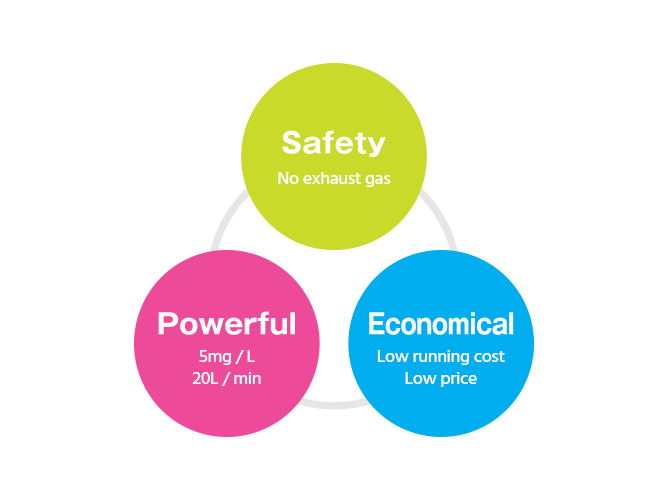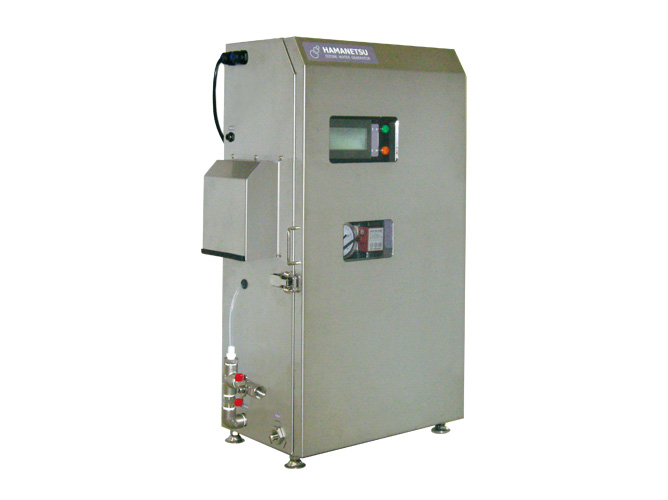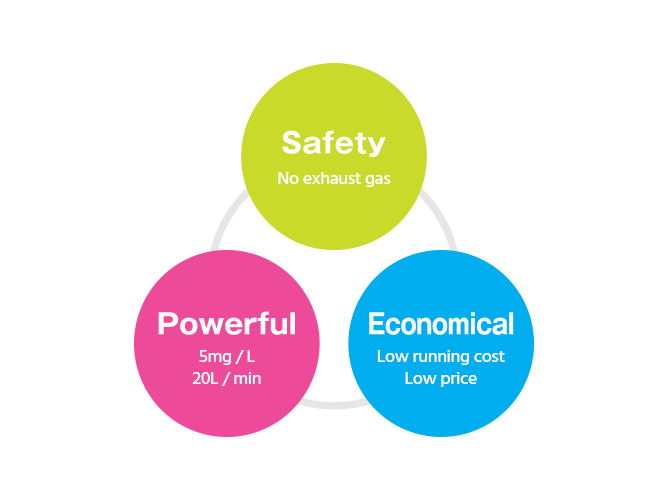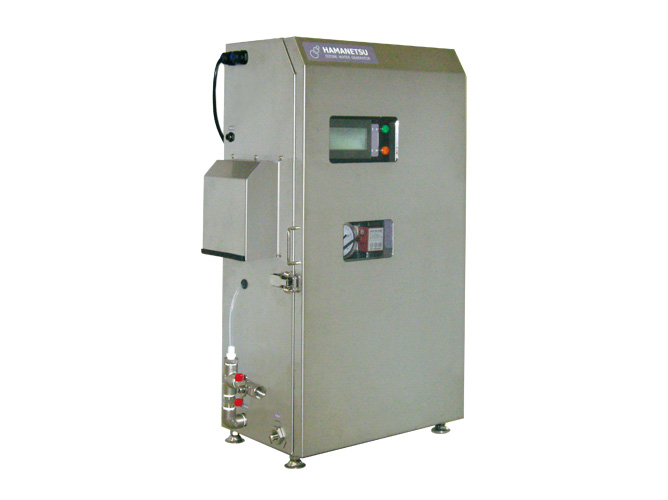 Features of Ozonated Water Generator: HOW
Utilize the excellent benefits of ozonated water
In general, ozonated water is a powerful oxidizer, which not only has a deodorizing effect, but also a disinfecting effect on viruses and bacteria, including the influenza virus, norovirus, and O-157.
Strong disinfecting effect
Does not make resistant bacteria
No impact on internal tissue
No need for washing or rinsing
Strong deodorizing effect
Excellent freshness retaining effect
Uses our patented complete circulation discharge system
By circulating ozone gas, it is possible to use oxygen without producing waste ozone at high concentration and high supply rate, with an ozonated water concentration of 5.0mg/L, ozonated water supply rate of 20L/min. Because of the high ozone concentration, it can remove heat-resistant spores, mold, and yeast. This technology makes it possible to utilize the excellent disinfection cleaning and deodorizing power of ozonated water in many different fields, including agriculture, food processing, and welfare.
Improved usability for ease of management
The management screen uses a touch panel that is easy to operate. Screen color changes according to the mode, so the management status is easy to understand, making it safe to use. Maintenance is easy, by refilling tap water every 300 hours.
Easy on the environment and your budget
With the complete circulation discharge system, the running cost is kept down to 10JPY per 1 ton of ozonated water. You can use ozonated water the same way that you would use tap water. In addition, it uses less raw material oxygen, making the device environmentally friendly.
Product Specifications
HOW
Model:

HOW-2005 / HOW-1505

System:

Complete Circulation Discharge System

External Dimensions:

W540 × D250 × H756mm (786mm with adjuster at maximum)

Weight:

Approx. 35kg (dry weight)

Rated Voltage:

AC100V 50/60Hz

Rated Power Consumption:

450W

Water Supply:

Tap water or equivalent water

Supply Water Temperature:

5~40℃

Water Supply Pressure:

0.25MPa or more, 0.6MPa or less

Raw Material Oxygen Concentration:

90% or more

Raw Material Oxygen Pressure:

0.15~0.3MPa

Oxygen Consumption:

Approx. 350cc/min (Raw material oxygen must be prepared separately)

Connection Diameter:

Water Inlet 1/2B Female Screw
Ozonated Water Outlet 1/2B Female Screw/td>

Oxygen Inlet:

6mm One-Touch Joint

Ozonated Water Generation Capacity:

HOW-2005: 5.0mg/L (At 20L/min, water temperature 20℃)
HOW-1505: 5.0mg/L (At 15L/min, water temperature 20℃)

Ozonated Water Rate:

HOW-2005: Max 20L/min
HOW-1505: Max 15L/min

Setup / Use Location:

Indoors

Use Conditions:

No condensation or freezing

Ambient Temperature:

0 - 40℃ (with anti-freezing heater)

Ambient Humidity:

80% RH or less (no condensation)

Accessories:

Adjuster restraint, cooling water supply container, constant flow fitting

Maintenance:

Refilling cooling water into the cooling water circulation tank (300 hours each) (with display and alarm)
Discharge pipe maintenance (10,000 hours each)
Options / Consumable Products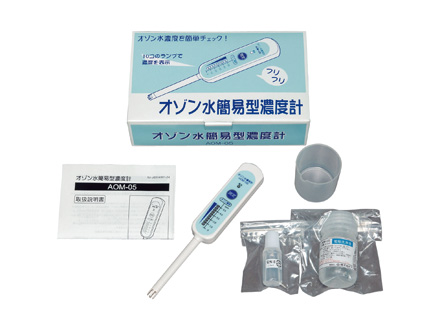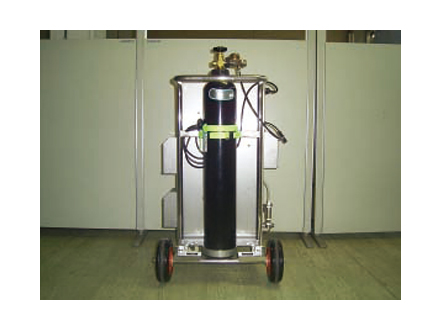 Cases / Contact Us