Toilet Items
Toilet blinds / free-standing partitions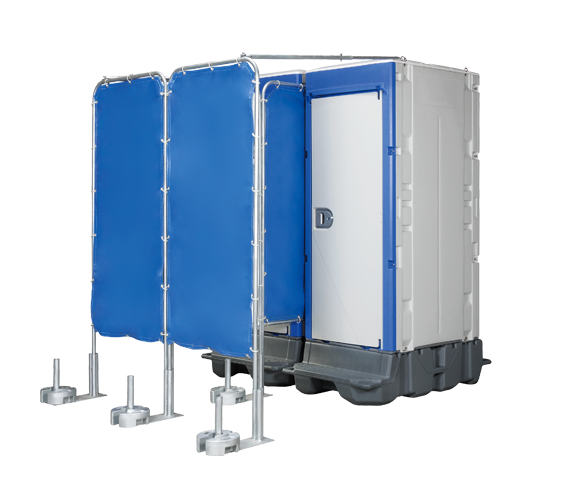 On a construction site, clean toilets are an important point of appeal
At present, toilets on construction sites are commonly expected to be dirty. For that reason, paying careful attention cleanliness and comfort makes your site more appealing. Hamanetsu supports you with temporary materials.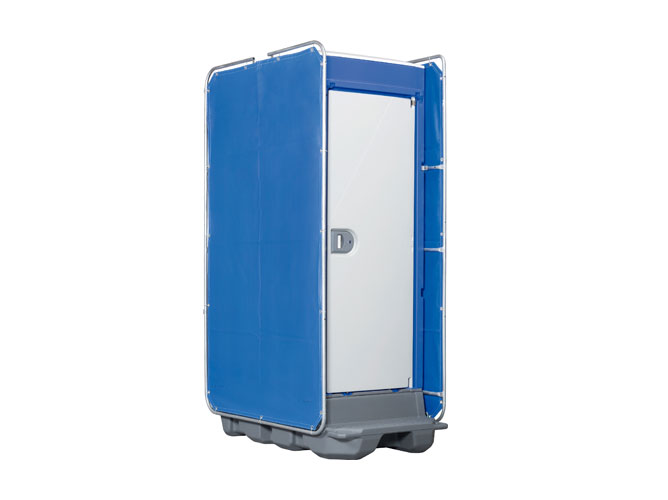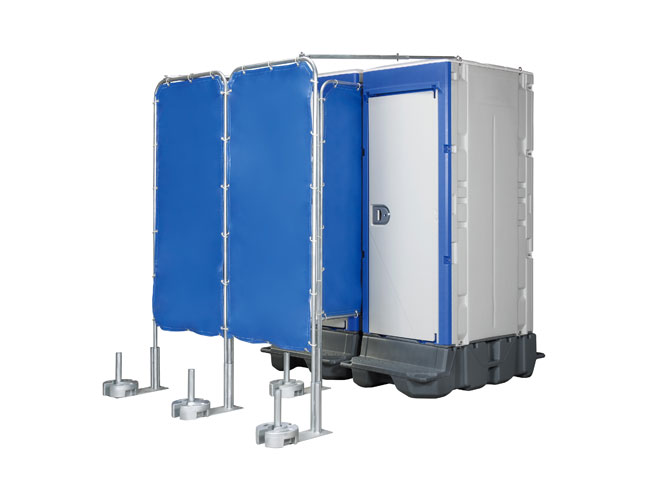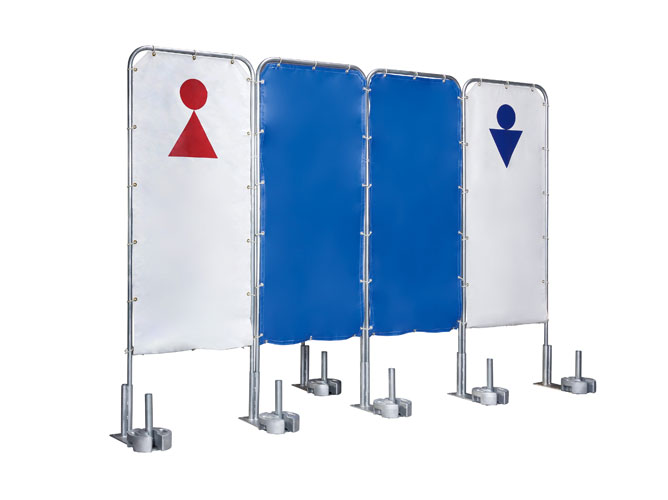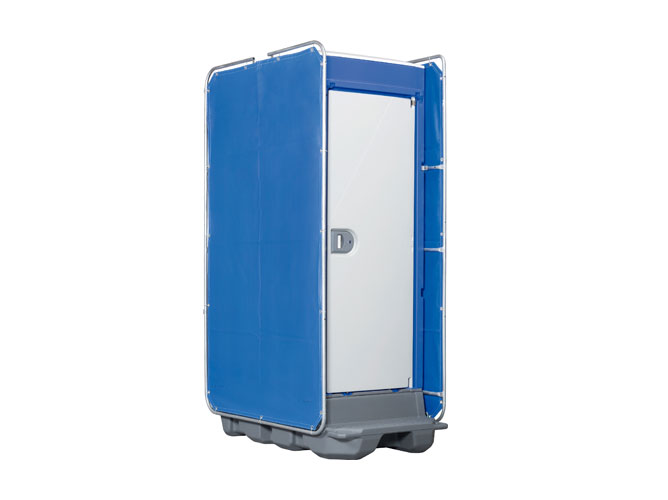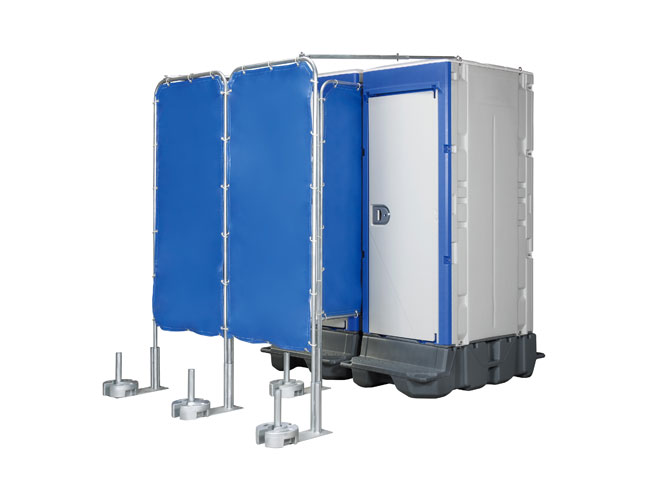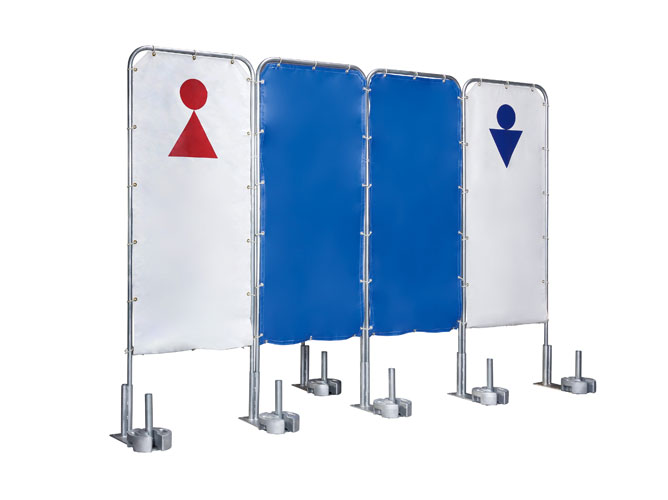 Toilet Blinds
Put blinds on your temporary toilet to show consideration for the client and your neighbors!
Free-standing Partition
By installing blinds at the entrance of temporary toilets, you can show consideration for the toilet users and the scenery.
Free-standing Partition
Size:

W850 × H2300 (1 span guidelines)

Compatible Models:

EPOCH Toilet, NEX Toilet, RooK Toilet, TU-iX Series, TU-V Series

Remarks:

The sheet uses tarpaulin Type II flame retardant.
The photograph shows an image of installation in the TU-iX Series.
The toilet itself is sold separately.
Layout Example
Cases / Contact Us