Deodorizers
Deodorant / Insecticide, Deodorizing Liquid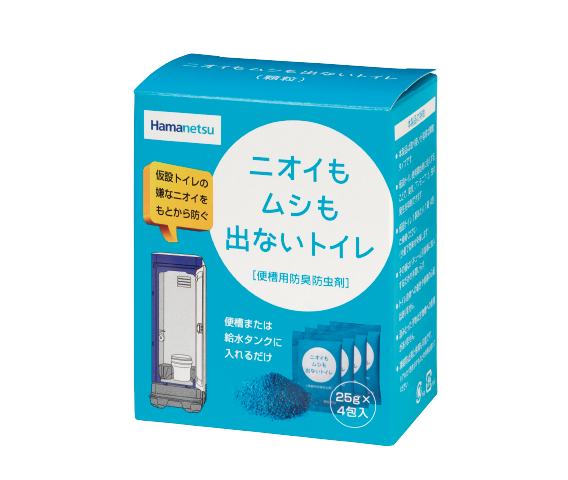 Use this integrated tank toilet comfortably!
Toilets with integrated tanks, such as portable toilets, generate bad odors and pests from their waste tanks. Just put "Smell Free Bug Free Toilet" in the main tank and water tank first to easily prevent smells (ammonia) and bugs (unpleasant pests). Put into the water tank to prevent urinary stones that adhere to the inside of the toilet. It is also available with a deodorizing liquid Sourlet for portable toilets that can prevent the occurrence of bad odors with the effects of antibacterial agents.
Supported Flushing System
Pump Simple Flush
Non-Flush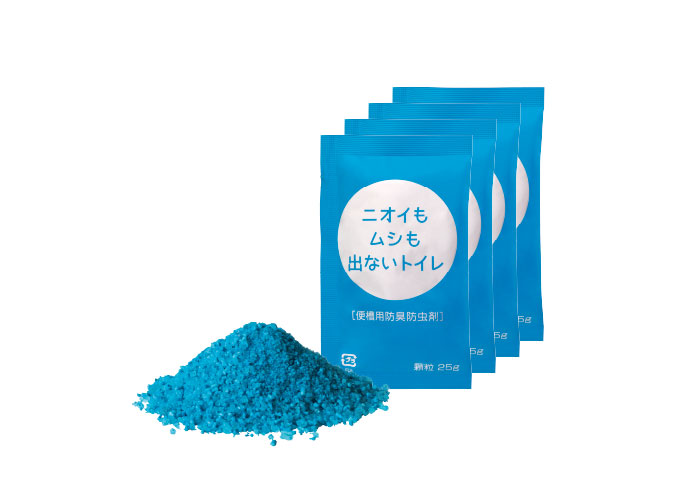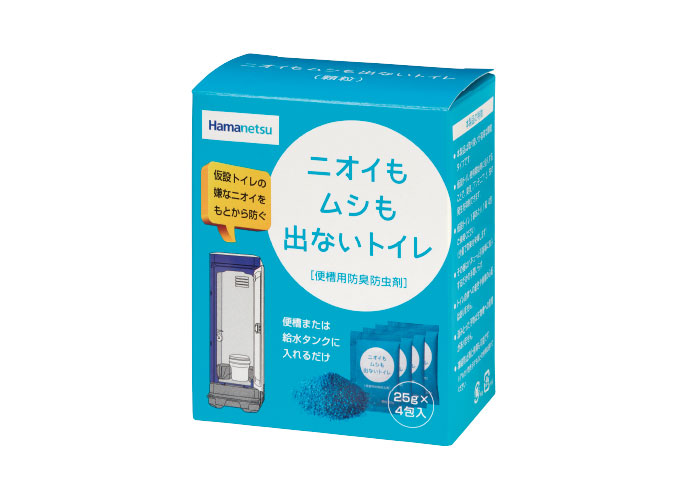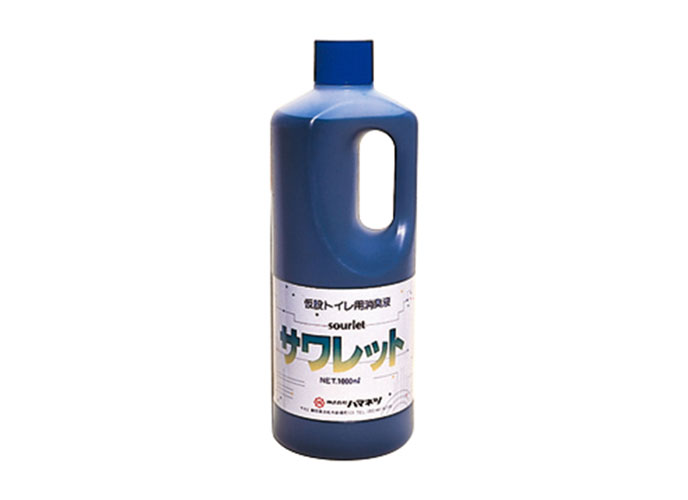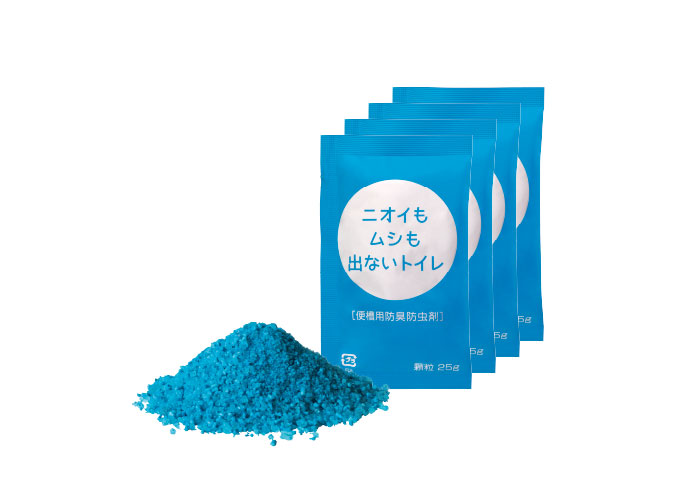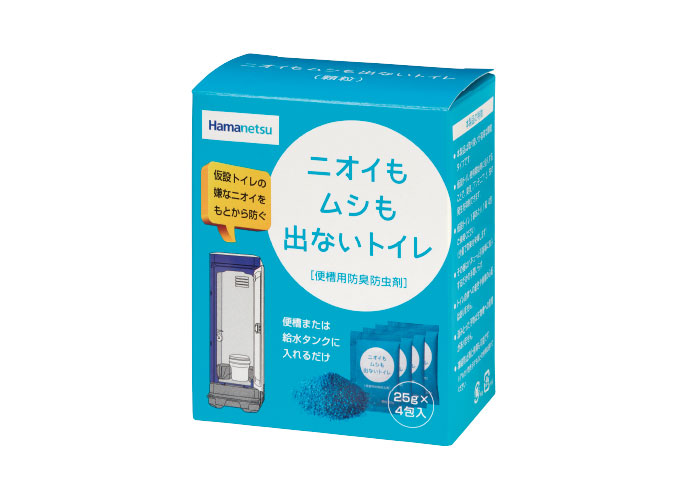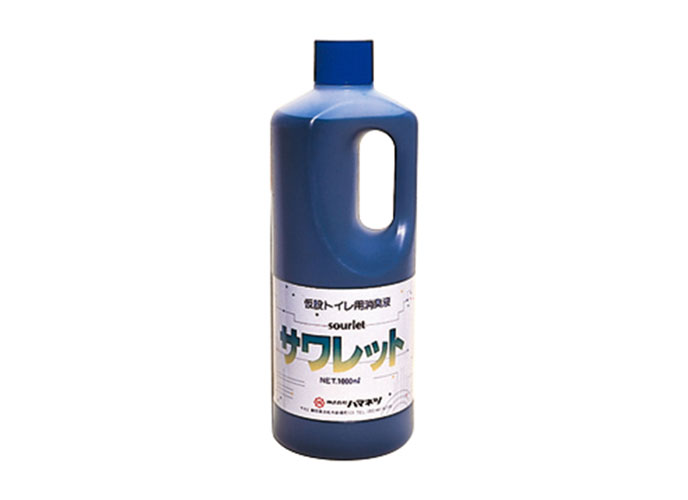 Smell Free Bug Free Toilet Features
This product has been highly praised by customers for its reliable effects and ease-of-use.
1With just 1 step, you can prevent odors, pests, and urinary stones.
2It is an easy-to-use granular type, making clean up simple even when it is spilled.
3Put it in the water tank when you start using the toilet, and add more after vacuuming out the tank.
4It can be stored for up to 5 years, so it can even be stockpiled for use disasters.
5Lightweight and compact, so it can be easily stored and transported.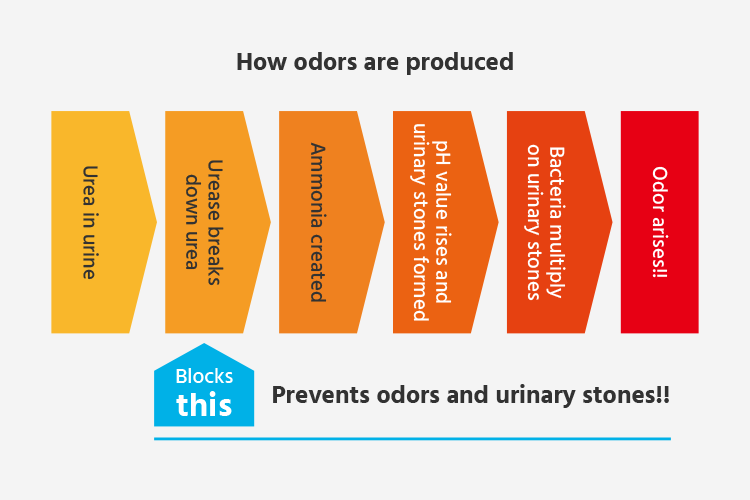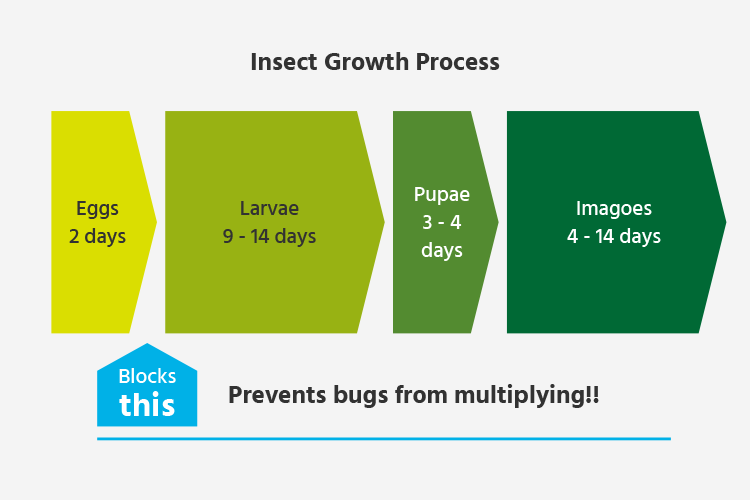 How to use Smell Free Bug Free Toilet
If you have a water tank
When you start using the tank and each time you do vacuum extraction,

insert 3 bags (75g) for each 350L waste tank
Insert 1 bag (25g) each time you fill the water tank
*1 bag is enough for up to about 100 liters.
If you do not have a water tank
When you start using the tank and each time you do vacuum extraction, insert 4 bags (100g) for the waste tank.
*Make certain to flush after using, so urine does not pool on top of the flap.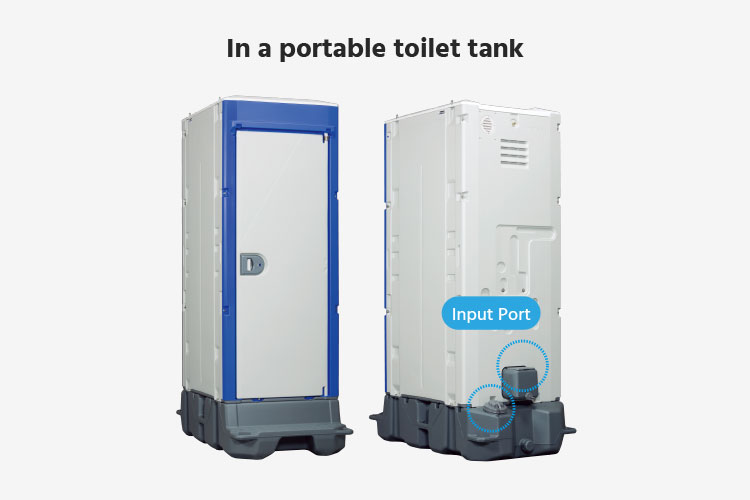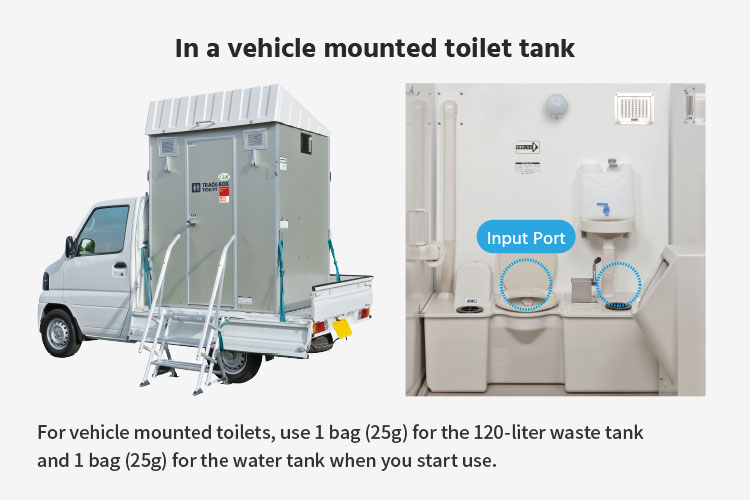 Precautions for Use
Make certain to pour the chemicals in the water tank and waste tank before you use the toilet. The chemicals will not be effective if you put them in during use.
This product is not food.
Wash your hands thoroughly after handling it.
Put on protective gear before using it.
Do not release it into the environment.
Do not insert it into septic tanks.
Do not mix it with alkali chemicals.
Reviews from customers who have actually used Smell Free Bug Free Toilet.
Using Smell Free Bug Free Toilet…
You can prevent bad odors
On long term work sites, odors really start to build up 3 to 4 months after renting toilets, so we got new rental toilets,
but since we started using this combined deodorant and insecticide, we have been able to prevent odors without replacing the toilets.
No more bugs, and dirt doesn't stick as easily
It almost completely eliminated filth and maggot pupae stuck on the insides of the waste tank, so I really feel like it works to keep the tank cleaner.
Crusted filth and maggot pupae no longer stick to the back of the water drain cap or the pump out cap.
There used to be dirt on the flapper, but not after using this product.
By putting this deodorant and insecticide in the water tank, the water mixed with chemicals soaks this dirt, and bugs no longer breed there.
Greatly reduced time to clean the waste tank
Before, we had to use a pressure washer for 30 to 40 minutes in order to clean the inside of the waste tank, but this product greatly shortened work time, so it only takes about 15 minutes.
Dirt doesn't stick as easily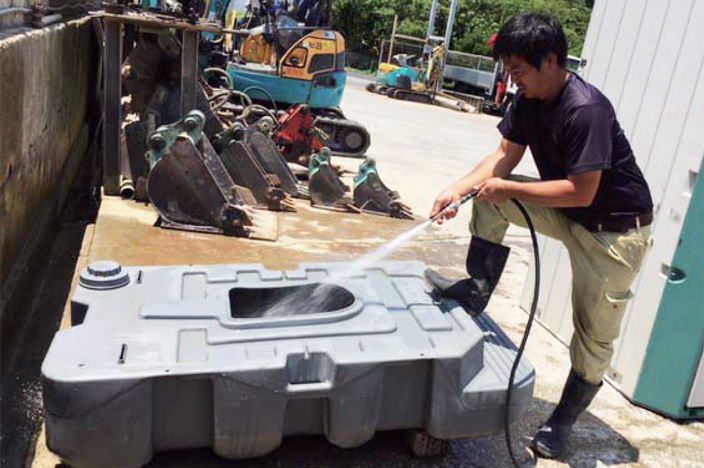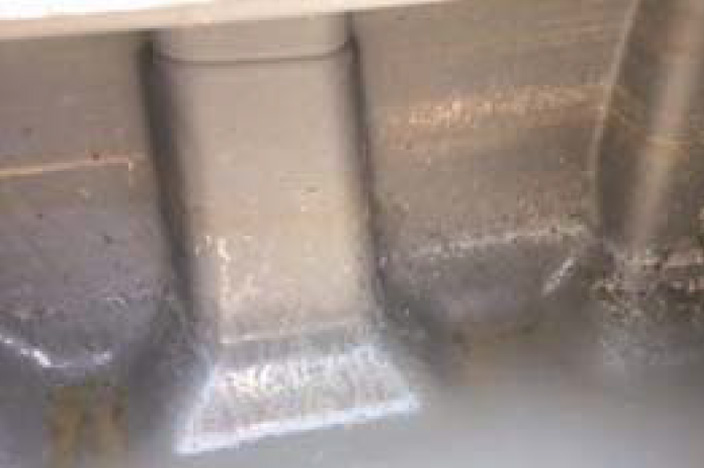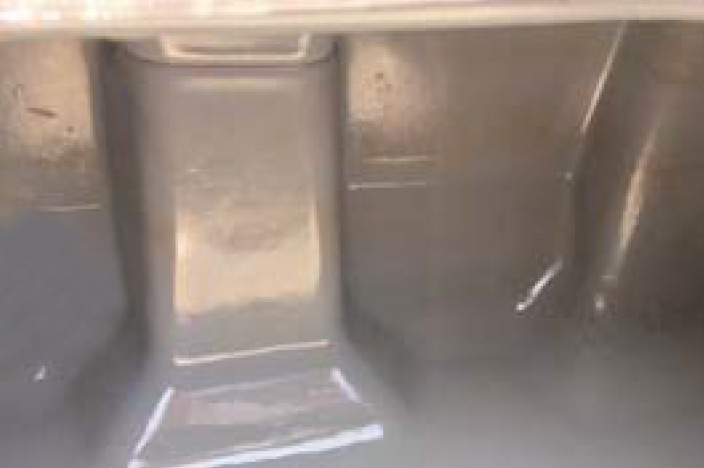 Using Smell Free Bug Free Toilet…
No more bad odors and no more pests
In the hot summer, our portable toilets next to green houses were dirty, so they smelled bad and were often infested with pests. But once I started using this deodorant and insecticide, there was no more smell and no more bugs.
We can't do without it, and will keep on using it
Consideration for agriculture workers has expanded from just installing toilets near work areas to improve efficiency, to taking measures that make toilets more comfortable to use.
Product List
Catalog