Vehicle Mounted Toilet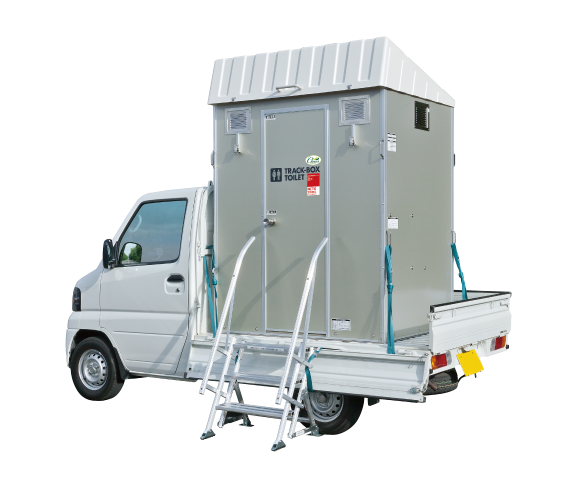 The optimal toilet for construction that requires relocation
This product offers legal compliance, mobility, safety, comfort, and design crucial for road construction. It also has an appealing design that does not look like a toilet.
Flushing System
Applications
Road construction, embankment construction on riverbeds, mowing grass on slopes, pruning work on street trees, maintenance work in airports, renovation work in houses, etc.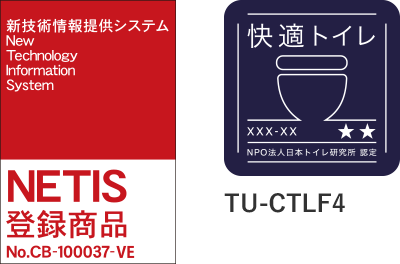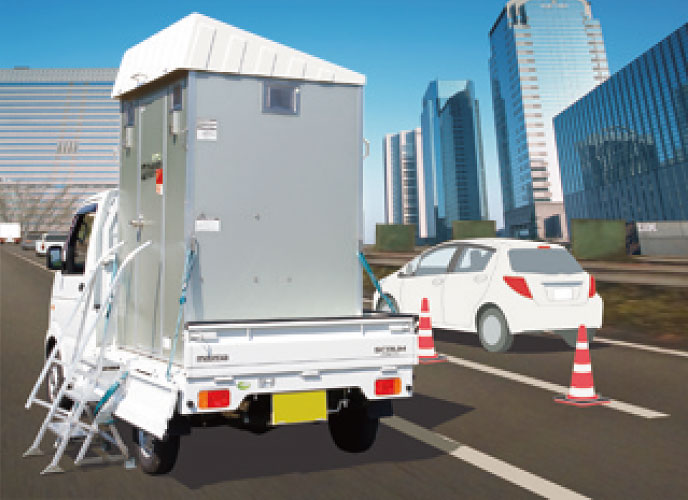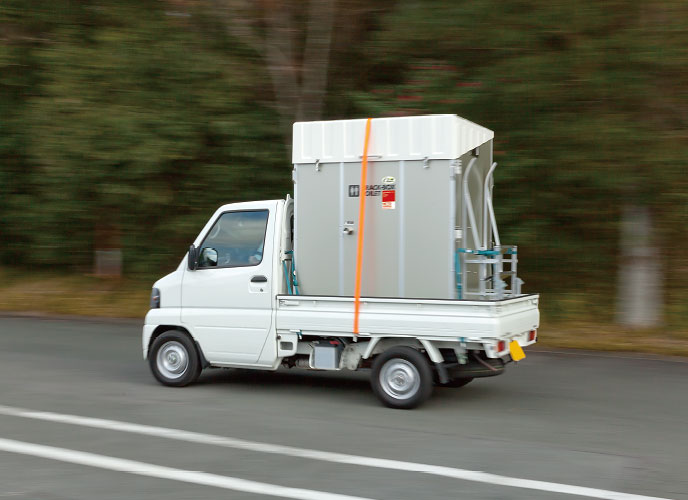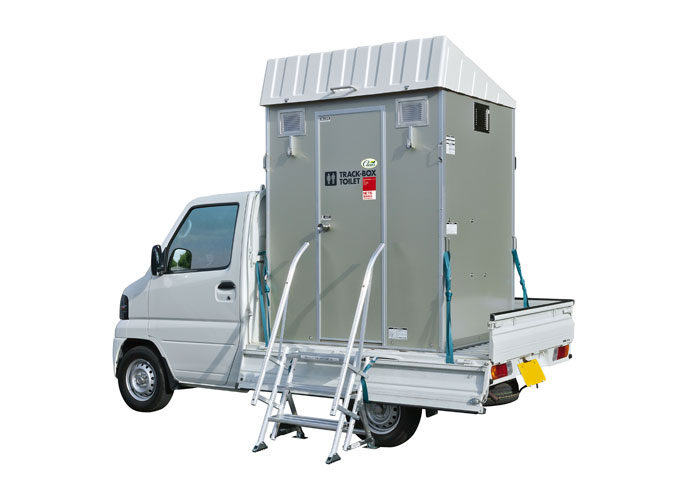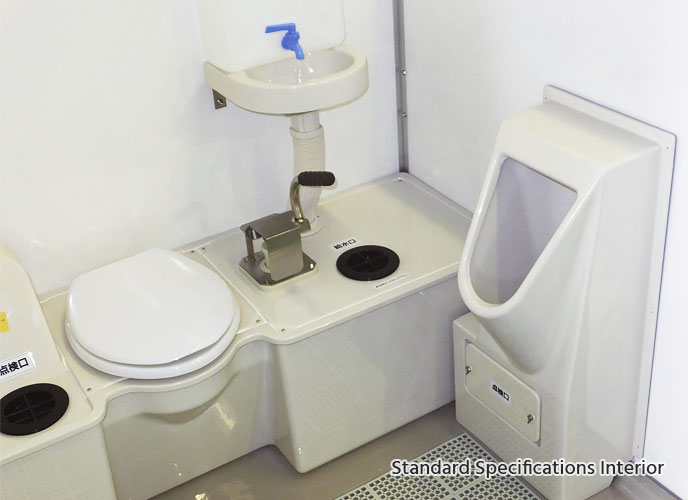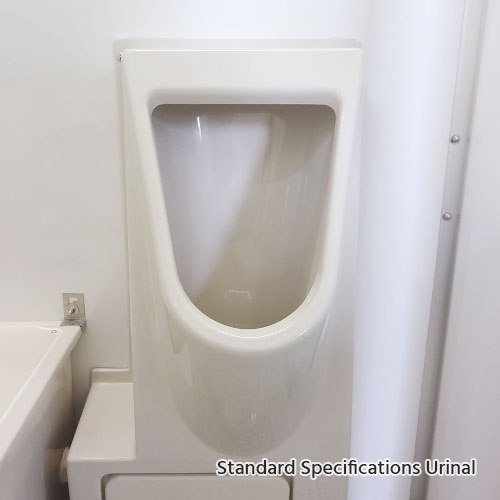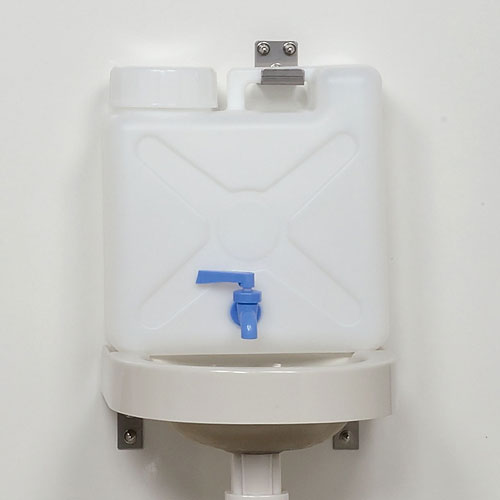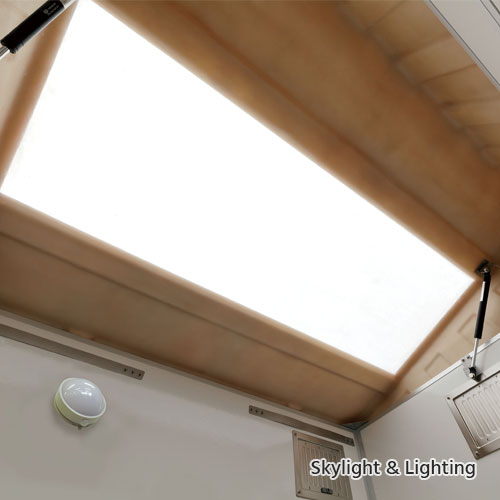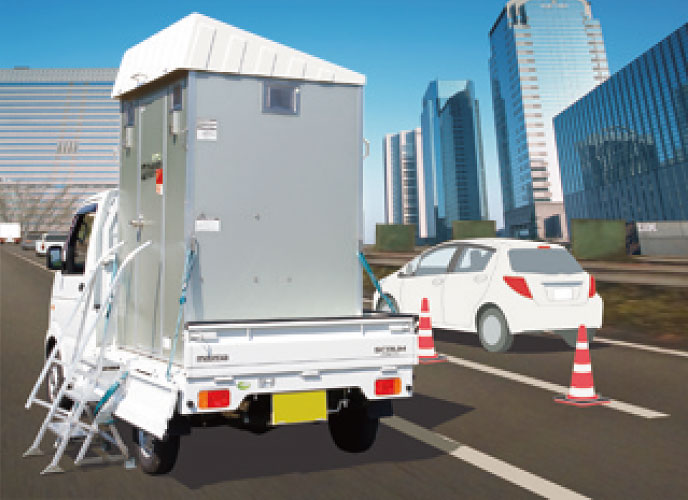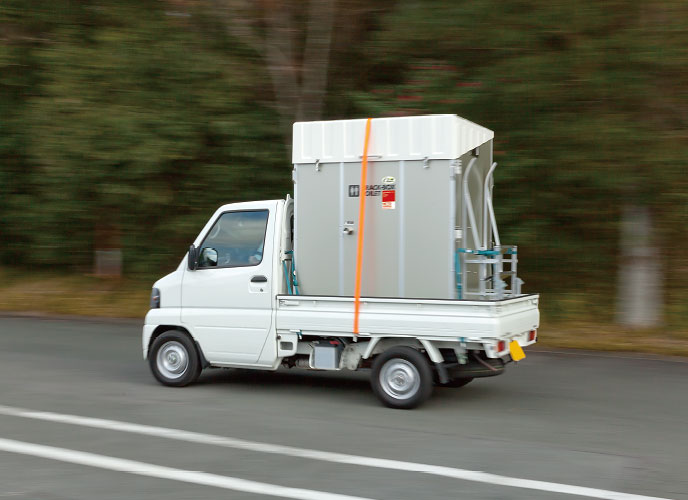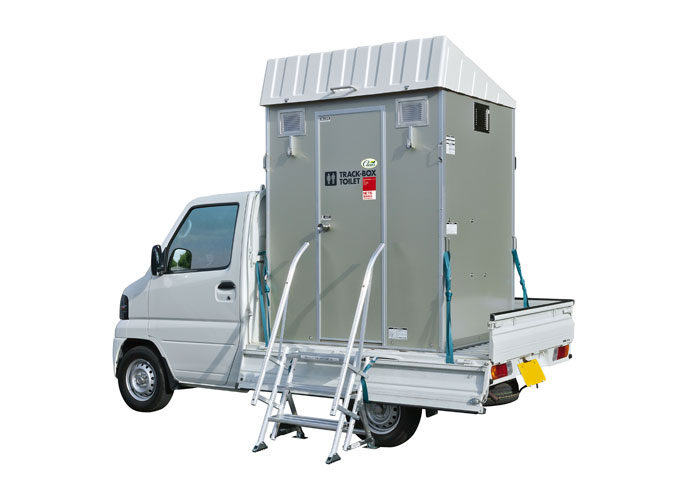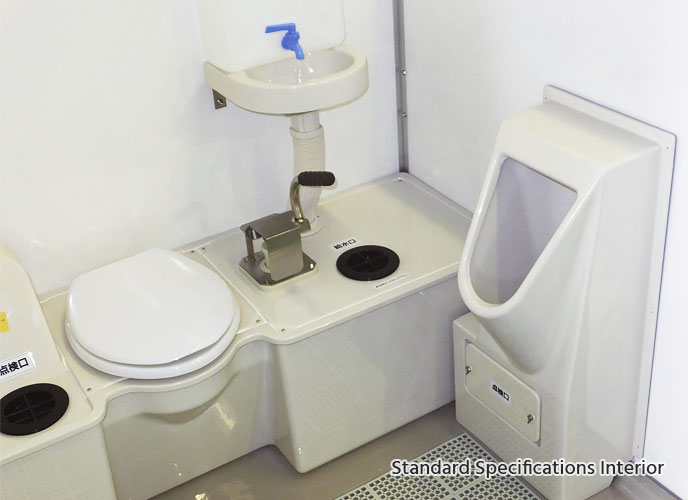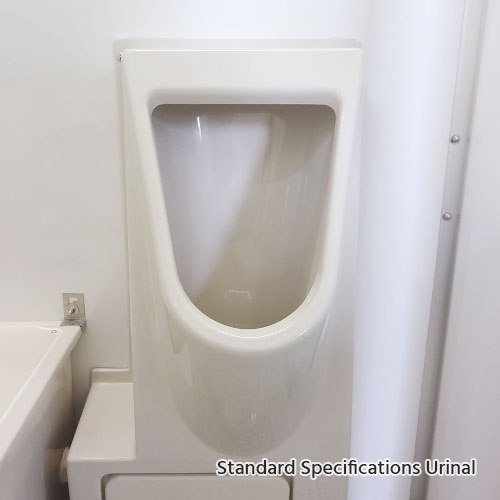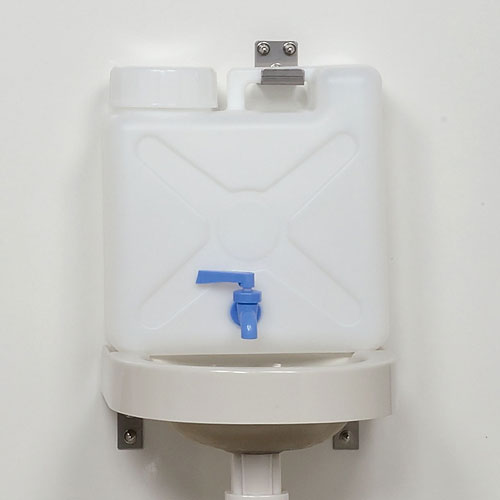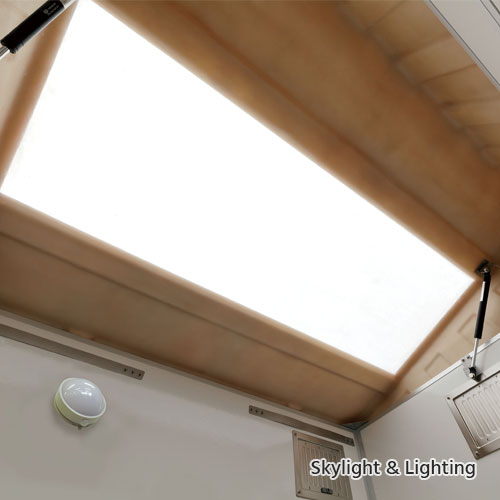 Vehicle Mounted Toilet Features
Legal Compliance
This vehicle mounted toilet is optimal for road construction, and has cleared the Road Traffic Law (Less than 2.5m above ground when loading light trucks).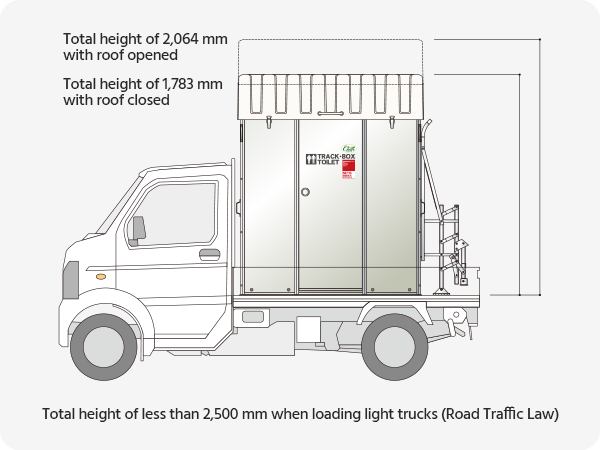 Fully outfitted interior facilities
Comes standard with western toilet, urinal, and sink.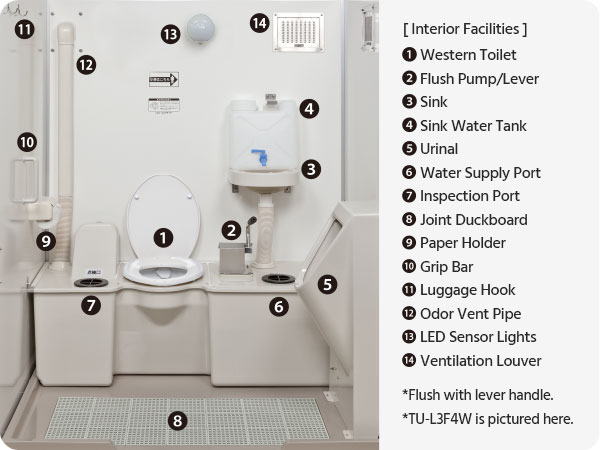 Superior usability and mobility
The roof can easily be opened and closed, so it can be moved smoothly between construction zones.

It is registered with New Technology Information System (NETIS)
NETIS is a database system for new technology information accumulated through the MLIT's technology designation system. This system is intended to encourage the active application of useful new technologies developed by private corporations, in public works and construction projects.
NETIS (New Technology Information System)
Product List
Standard Specifications
Comfortable Toilet Specifications
Options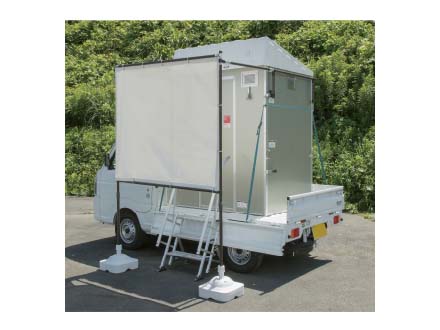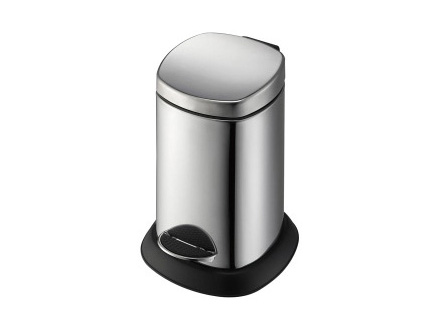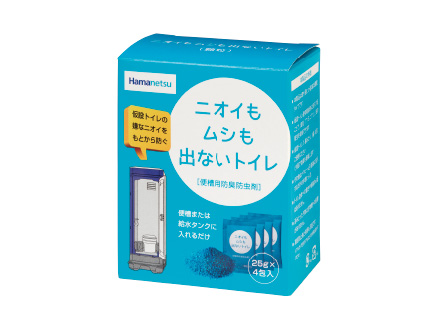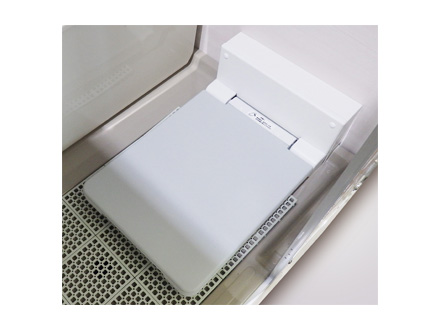 Catalog